Instructors
TONDALAYA PEARSON (owner | director)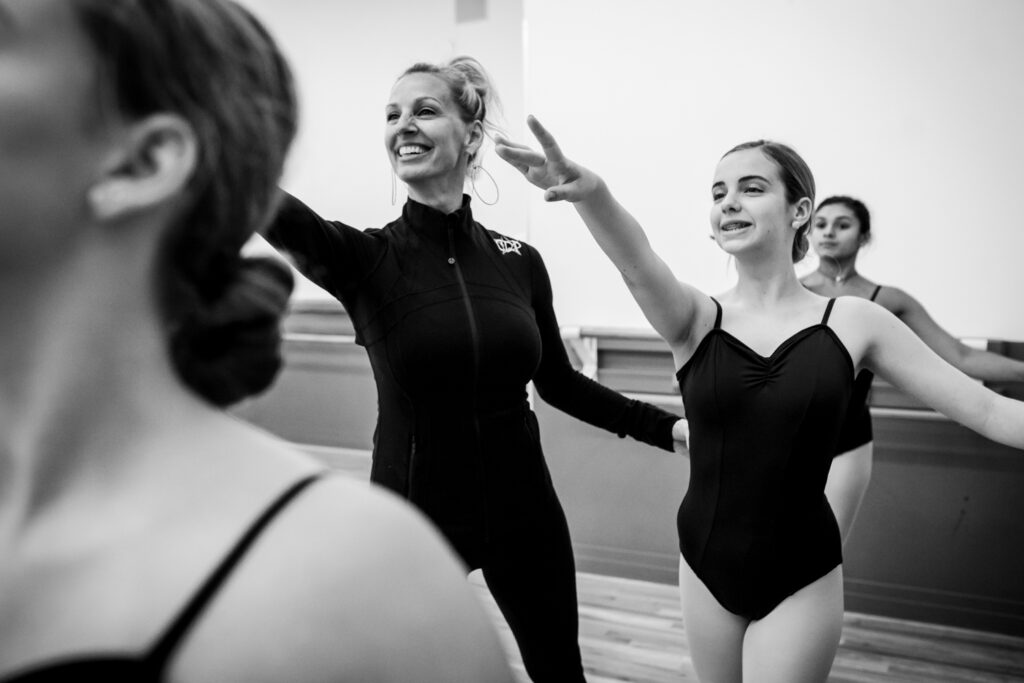 Tondalaya's study began at the age of three. Her professional training began at the age of thirteen in the ballet program at the NC School of the Arts (NCSA). She studied from dance legends, Melissa Hayden, Mel Tomlinson, Frank Smith, and others. Tondalaya also enjoys Musical Theater. Her credits include "Oklahoma," "Anything Goes," "West Side Story," "Hello Dolly," and Raleigh's "A Christmas Carol." Tondalaya studied at East Carolina University on a scholarship in the dance program. From there she began to teach in local schools until she opened Cary Dance Productions in 1995. Tondalaya continues to study through national workshops affiliated with NYCDA, Tremaine, WCDE, and JUMP, to name a few. Next to her children, Peyton and Monroe, she considers CDP to be one of her greatest blessings.
Jessica McMillan (studio manager)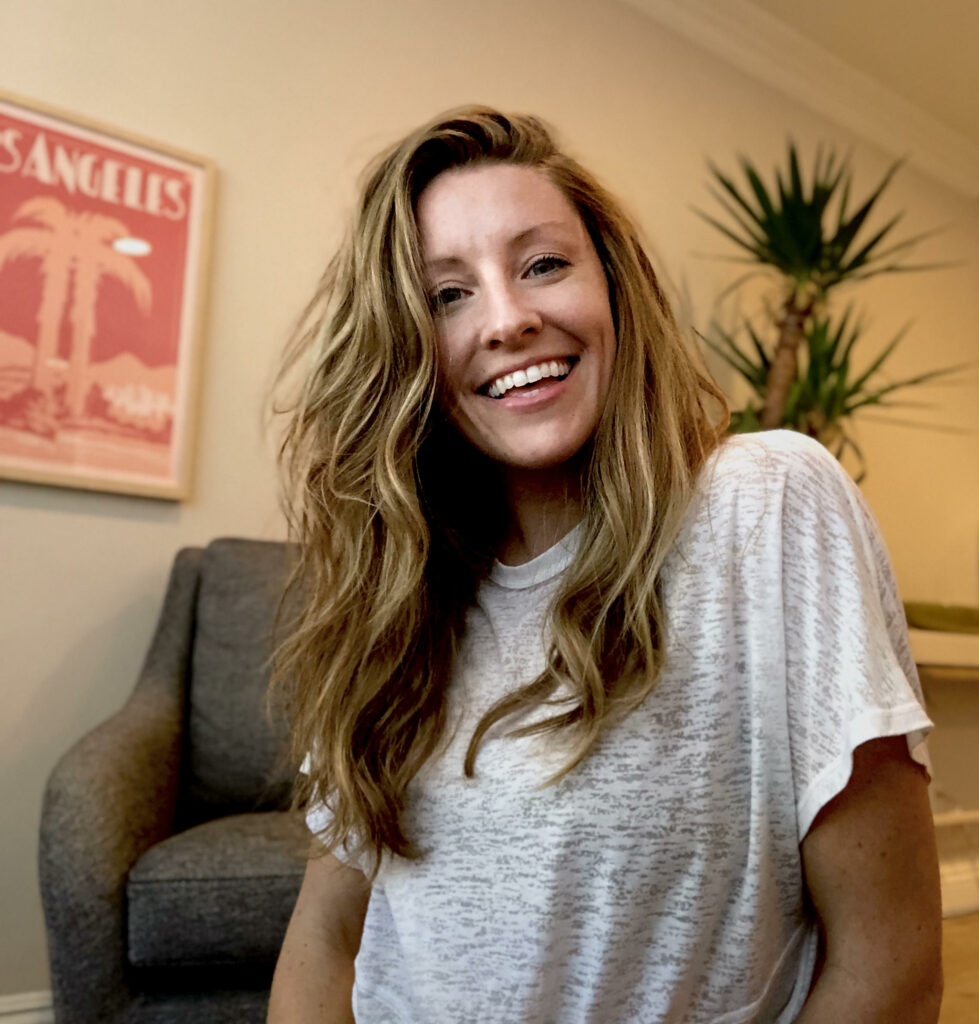 Jessica began dancing at age six in Melbourne Beach, Florida. Upon moving to North Carolina she began studying all genres of dance under CDP owner, Tondalaya Pearson. Jessica was part of the CDP Competitive Company for 8 years and continued her training in New York City under the Broadway Dance Center internship program. After choreographing her first award-winning piece during her senior year of high school, she was hooked, and has since been teaching and choreographing at CDP for the past 13 years. Jessica now lives in Los Angeles, California and works remotely, managing our accounts, helping with schedules, and overseeing lots of CDP communication. You'll likely be hearing from her soon 🙂
Kathryn Hamrick (recreational director)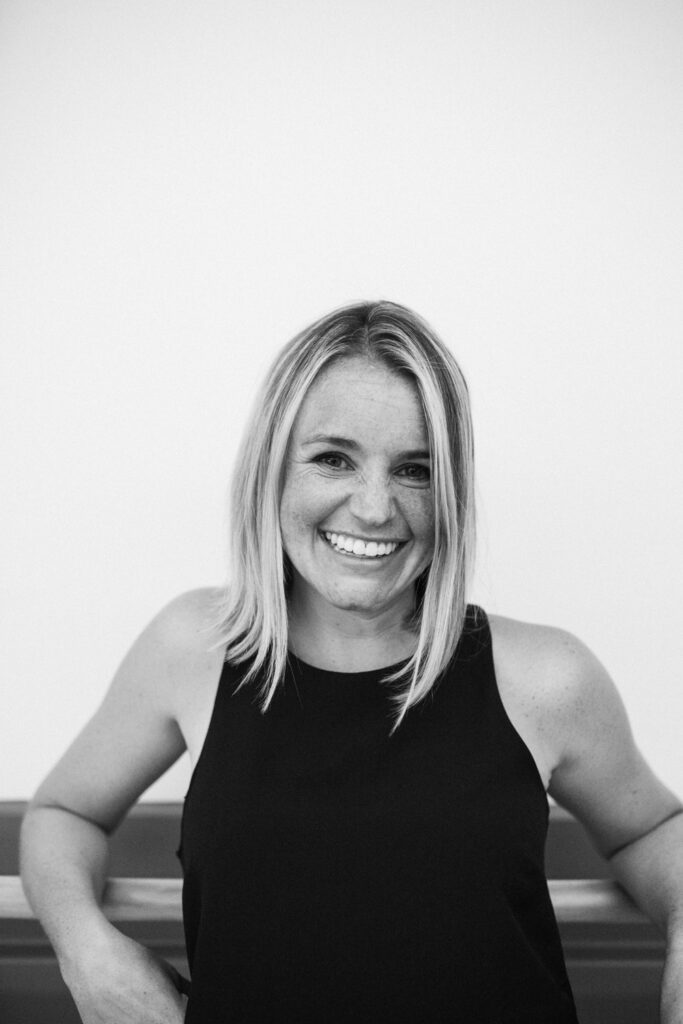 Kathryn Hamrick grew up dancing in Charlotte, North Carolina at Jami Master's School of Dance and North Carolina Dance Theater. She continued dancing in college and majored in ballet at Indiana University. After graduating, she began her professional career joining Charleston Ballet Theater, where she danced for three seasons. This is her 10th year teaching at Cary Dance Productions. She is so grateful to be able to share her love of dance with all of her students. When she is not dancing, Kathryn loves spending time with her husband, Chris, two children, Cole and Hayley , and her sweet pup, Maeby.
Amy Holcomb (company manager)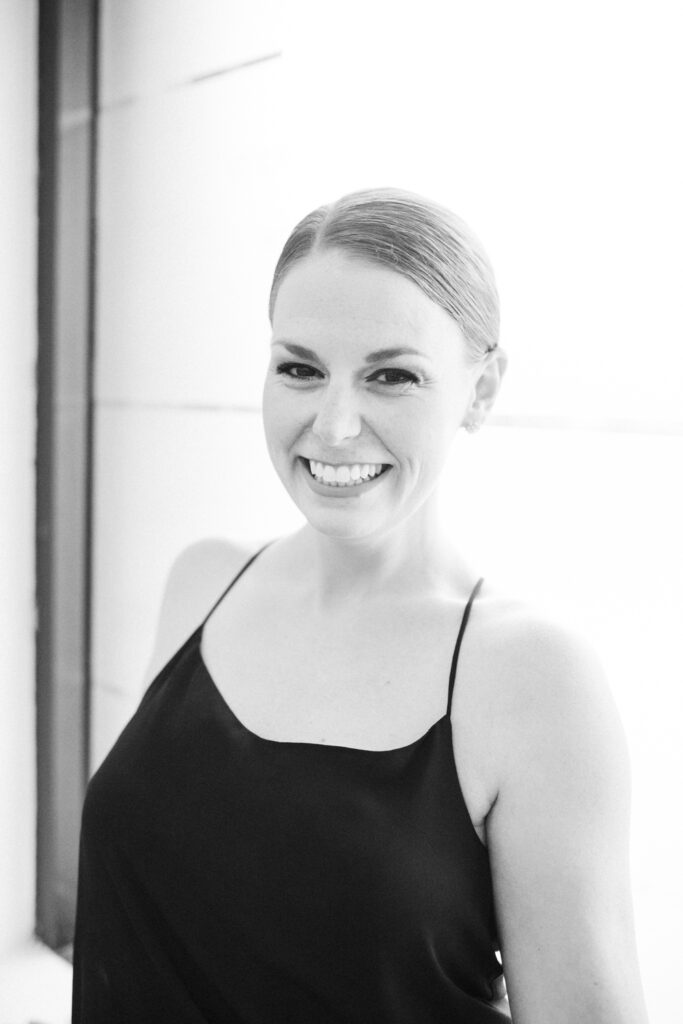 Amy Holcomb is from Kernersville, NC where she Started dancing at the age of four and eventually went on to dance competitively until she graduated high school. Amy attended Meredith College where she majored in dance with a concentration in private studio teaching. While in college she performed and choreographed at numerous pieces at Meredith College performances and at the national level while attending the American College Dance Festival. She was a member of Meredith Dance Theater, Meredith Tap and Jazz Ensemble and Nu Delta Alpha Dance Honor Society. Amy has been sharing her love of dance through teaching for numerous years and is so thrilled to be a member of the CDP Staff as well as working closely with the Cary Dance competitive and recreational companies as the Company Manager.
Ashley Wade (instructor)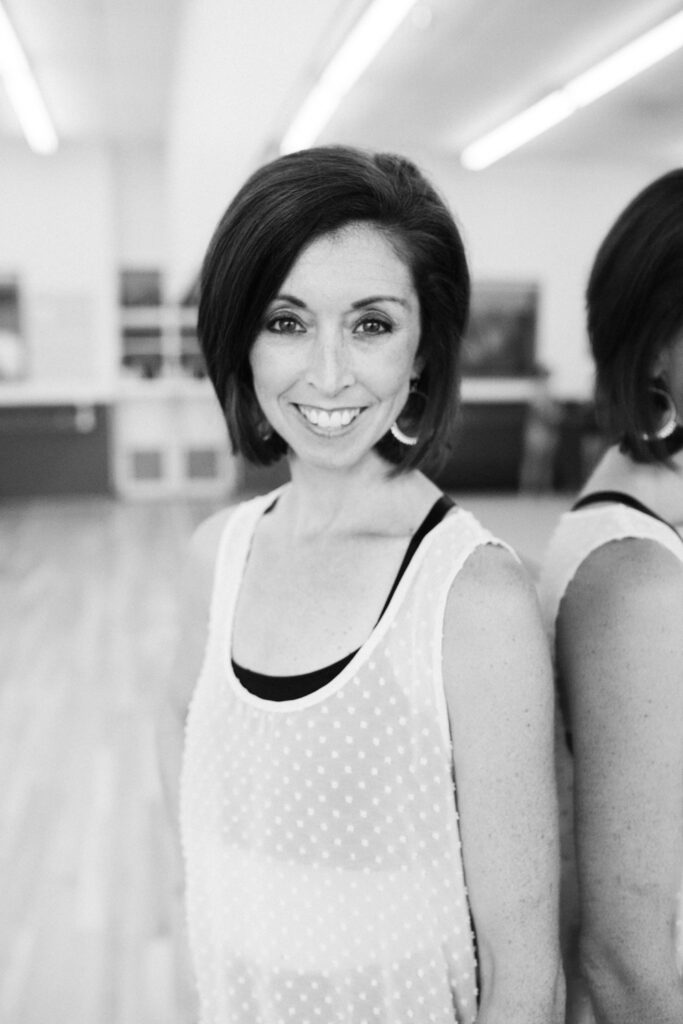 Ashley has been dancing since she was 3 years old! After moving several times and attending different studios throughout Virginia, she moved to North Carolina and began dancing at Cary Dance Productions. She continued dancing there from age 10 on and went on to major in Dance Performance (with a concentration in Jazz)  at East Carolina University. This is her 15th year teaching at CDP and she continues to share her passion of movement and music with her students while growing and learning right alongside them!  She loves being able to share this 2nd home with family; her husband (who enjoys helping as a prop dad) and their two daughters, Evie and Mollie, who love dancing competitively on CDP's companies!
Jessica Judd (instructor)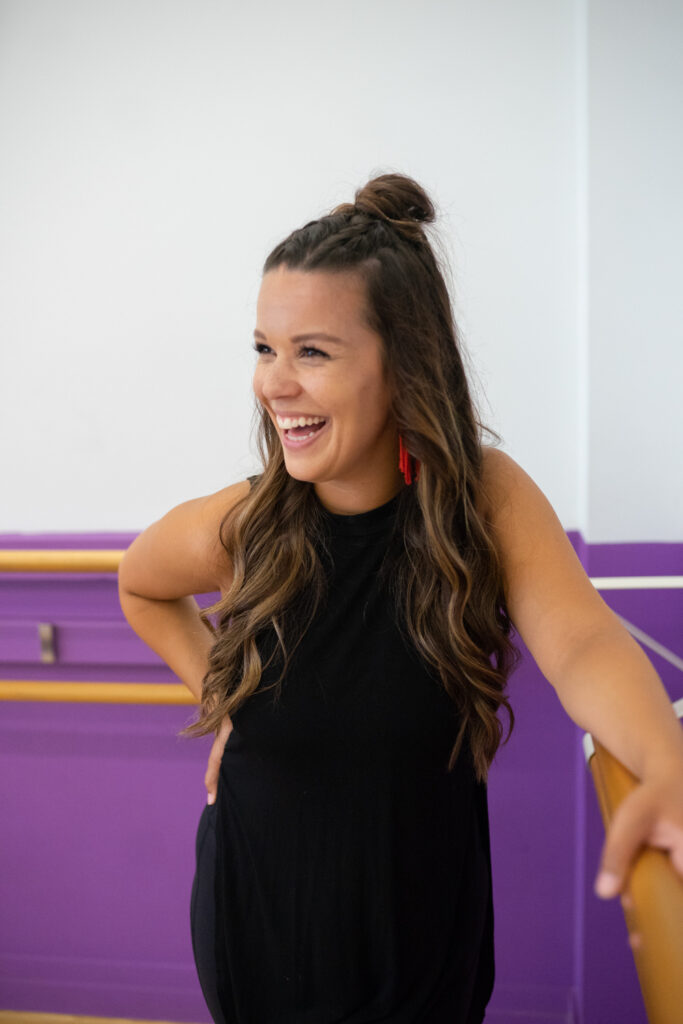 Jessica Judd began dancing at the age of 5, and luckily her training as a competitive dancer started at Cary Dance Productions! She has loved every minute of her evolving dance career from student-teaching, being a member of the competitive company, and choreographing through high school and college! During her years at East Carolina University she interned for the New York City at Broadway Dance Center professional summer semester! She has trained in jazz, tap, ballet, contemporary, musical theatre, hip hop, lyrical, and jazz funk. During her 14 years of competing regionally, nationally, and in many conventions Jessica always knew she was passionate about choreographing and instructing the beautiful art of dance. She graduated from East Carolina University in 2016 and never left CDP. Her training as a teacher continued while she assisted under many well-known, remarkable choreographers. Jessica's favorite part of her job is the inspiration she gets from watching her students and co-workers (who she considers family) grow, learn, and achieve their goals!
Andrea Crews (instructor)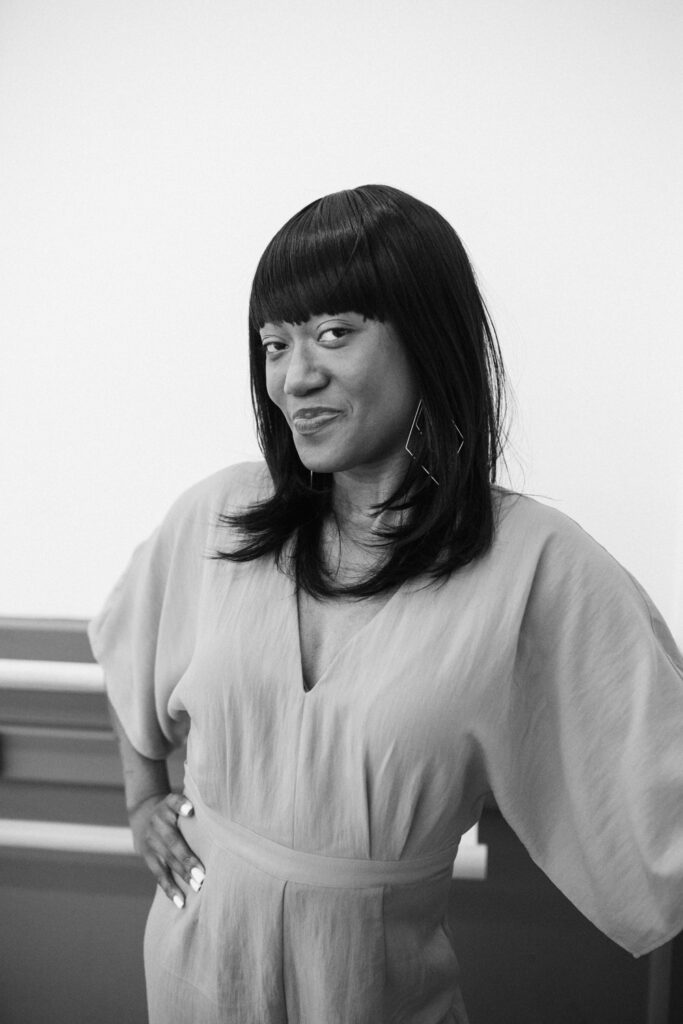 Originally from Charlotte NC, Andrea Crews is a dancer and choreographer that has been educating students in the art of dance for 18yrs. She trains in all forms of dance but especially enjoys tap, hip hop, and contemporary. Her greatest passion is seeing a student achieve their goals while having the confidence to try something new. She truly believes that anything is possible if you believe! Her motto is that teamwork makes the dream work!
Kathleen Black (instructor)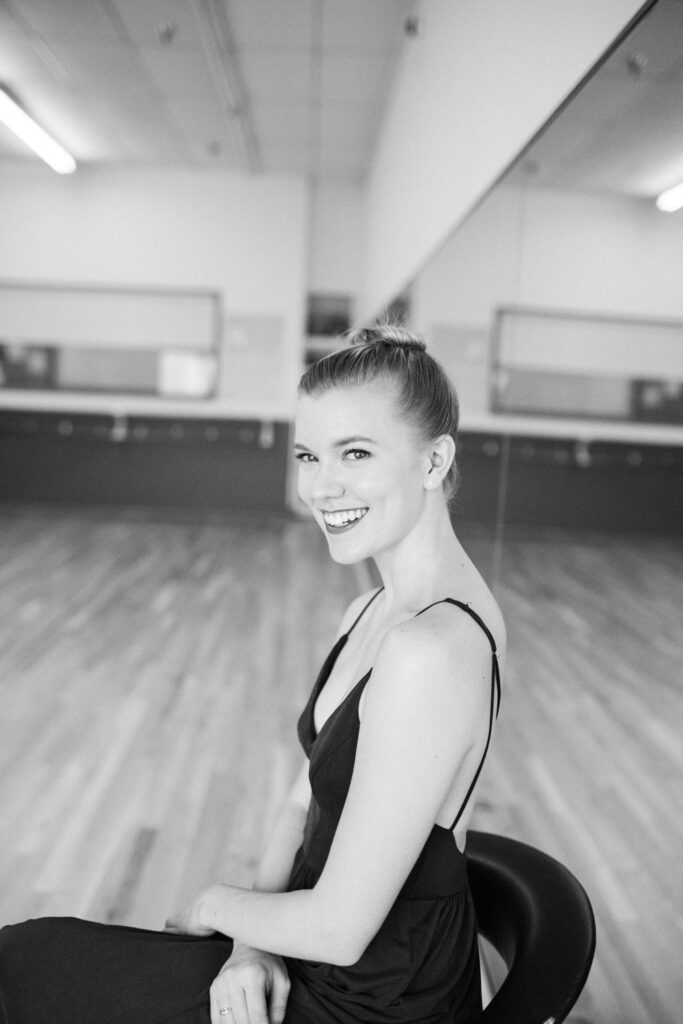 Kathleen Black is a current member of the Carolina Ballet. She grew up training at Infinity Ballet and The Raleigh School of Ballet, and spent her summers training at American Ballet Theatre, Harid Conservatory, Boston Ballet and School of American Ballet. She has been on staff at CDP for two years and works primarily with our competitive companies. She has a contagious passion for dance and love for our students – we love having Ms. Kathleen on our CDP staff!
Carisa Wilson (instructor)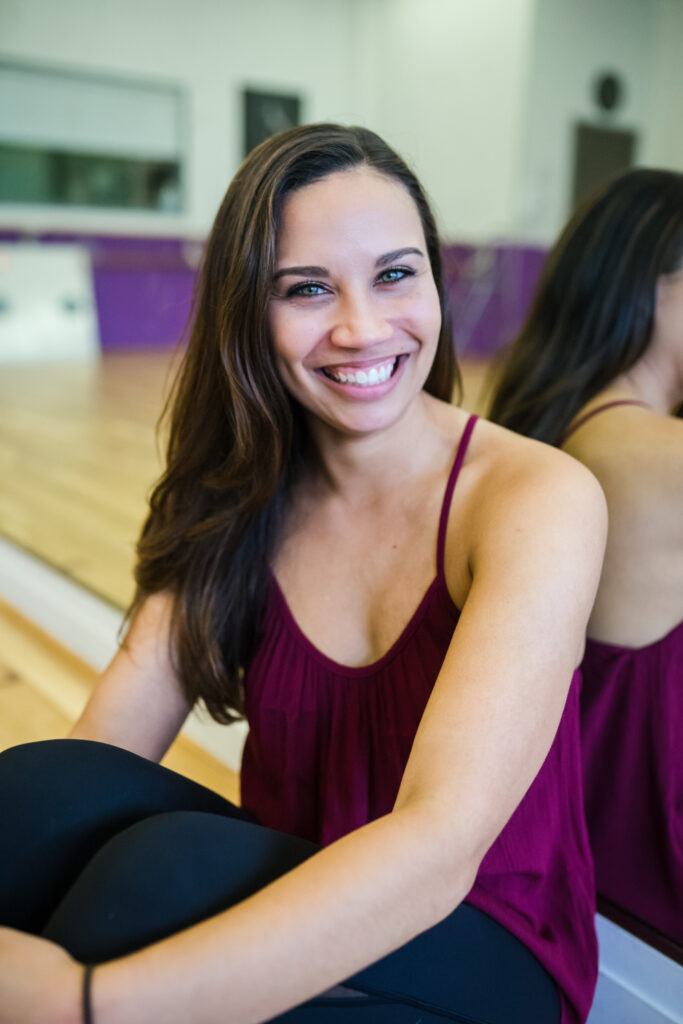 Carisa Wilson has studied and performed various techniques across the United States since the age of 3. Through high school, she trained at Carolina Dance Center then went on to continue her study of dance in New York as part of the Broadway Dance Center internship program. In college, Carisa was captain and choreographer for the ASU Elite Dance Team and later became a Dallas Cowboys Cheerleader for the 2012 and 2013 football seasons (where she appeared on CMT's hit show "Dallas Cowboys Cheerleaders: Making The Team" in seasons 7 and 8). Carisa currently works with college dance teams and studios in the surrounding area. She also teaches on staff with Epic Dance Showcase and the Commercial Dance Intensive. At CDP, you'll find her teaching ballet, lyrical, and technique classes on Tuesday nights!

Ashlynn Davis (instructor)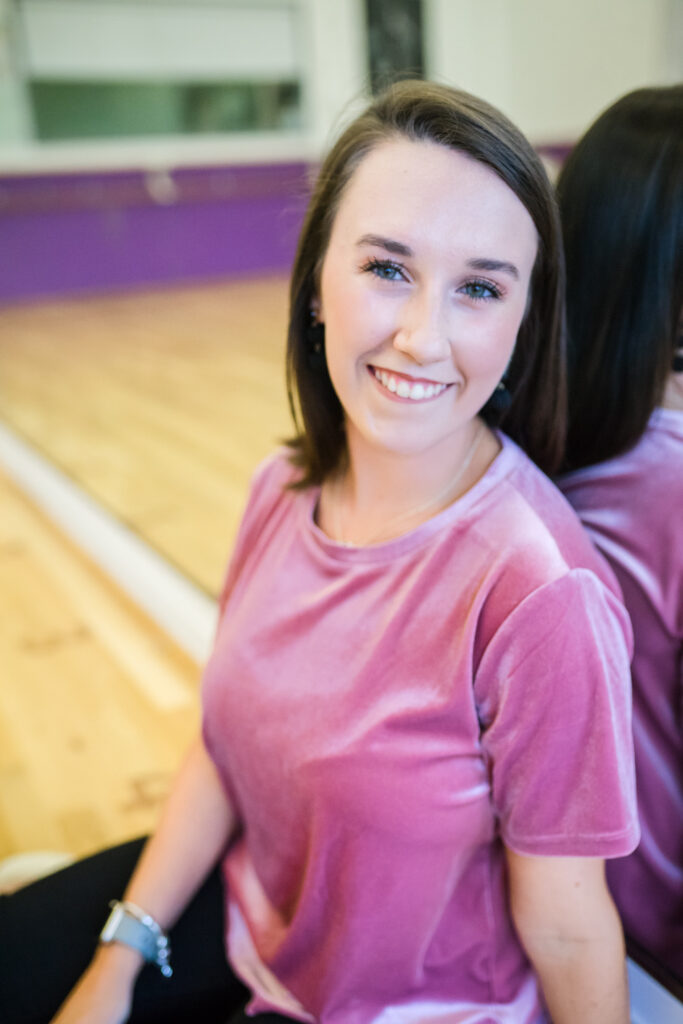 Ashlynn Davis is currently a junior at Meredith College studying Communications, specifically Public Relations and Dance, specifically Private Studio Teaching. She is so excited to have been welcomed back at Cary Dance Productions to teach. Ashlynn has been dancing her whole life, with 7 years being at Cary Dance Productions. At Meredith College, Ashlynn choreographs and teaches her peers, and also performs with the Meredith Dance Theater and Meredith Jazz and Tap Ensemble, the two dance companies on campus. Recently, Ashlynn was chosen as Co-Manager of the company. Her favorite style to teach is Jazz and Tap!
Anne-Catherine Rossi (instructor)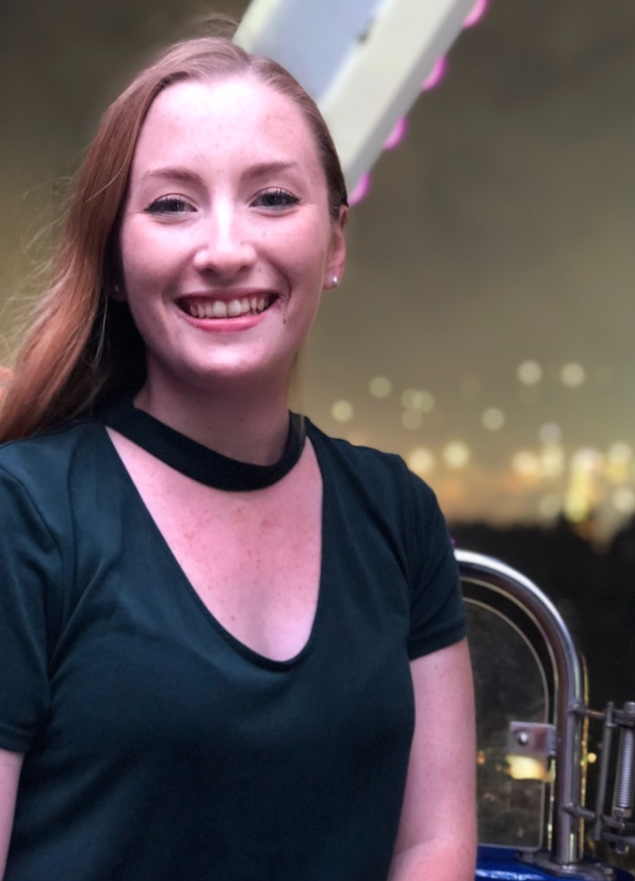 Anne-Catherine grew up dancing and competing with CDP and couldn't wait to come back after graduating! While she loves all dance styles, her favorite genre to teach and perform is tap. She recently received her Bachelor's and Master's Degrees at Appalachian State University in Elementary Education and now teaches fourth grade at Kingswood Elementary School, in Cary. Anne-Catherine has loved teaching dance since she was given the opportunity to do so as a student.  "I couldn't imagine myself doing anything else!"
Courtney Maynard (instructor)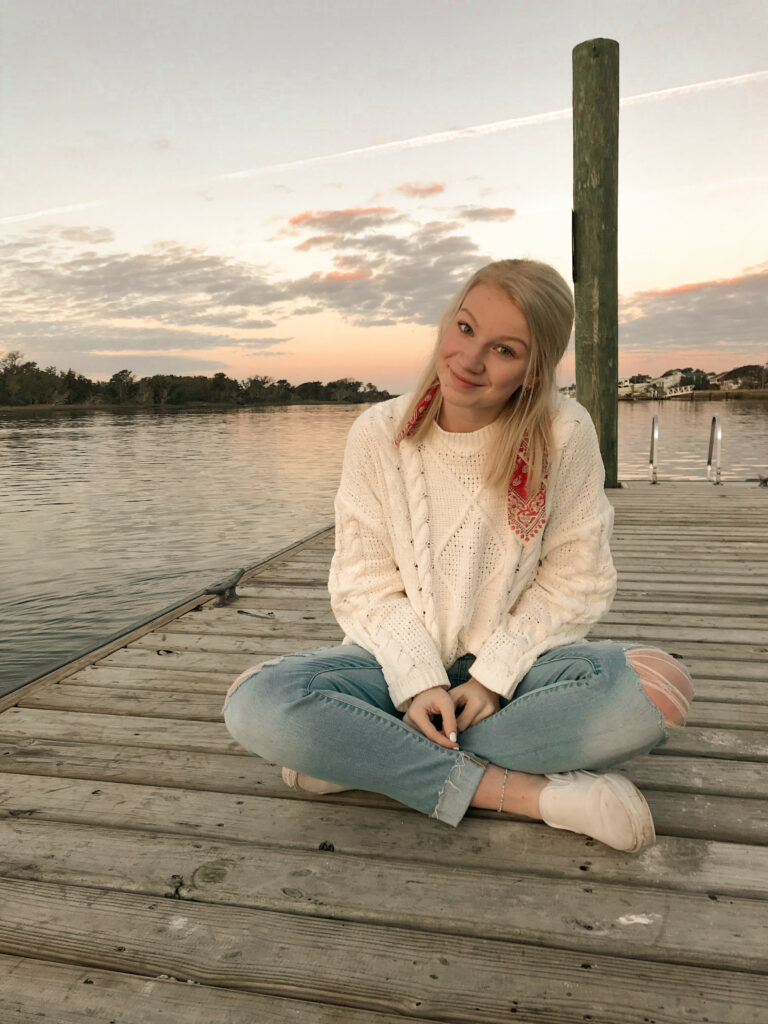 Courtney has been dancing at CDP for 15 years, starting when she was just 3 years old! She joined the CDP Competitive Company at the age of 9 and has loved every moment since! While in company, she has learned from amazing choreographers across the country, danced in regional and national level competitions, and made lifelong friends. She became a teacher assistant at the age of 12 and officially joined the CDP staff during her junior year of high school. Courtney has a natural ability to connect with students and facilitate a classroom full of love! She loves working with kids and sharing her passion for dance. Courtney trains in all dance styles, but her favorites are lyrical and contemporary. Courtney plans to attend college in the fall of 2021. We are so excited to have Courtney as part of our CDP staff this season!
Cara McMahon (instructor)
Cara McMahon began dancing at two years old and trained as a competitive dancer at Cary  Dance Productions for 10 years! She is a recent graduate of UNC-Charlotte where she received her BA in Dance Education for grades: K-12. While in college, Cara was named Artistic Director and choreographer of on campus group: "ROM" Dance Ensemble. She was also a member of UNCC's Dance Team, where she had the opportunity to compete at NDA Collegiate Nationals in Daytona, Florida. In addition to the dance team, Cara also taught dance classes at a local retirement community in the area. This is her first year on the CDP Staff and she can't wait to share her passion for dance with all of her students!
Taylor McNair (instructor)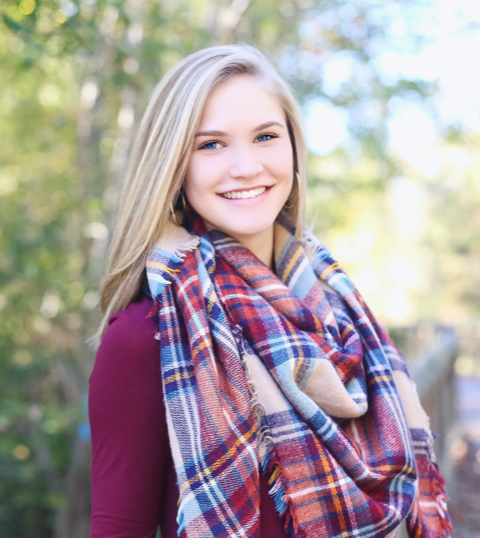 Taylor McNair began dancing at the age of 4 and spent 14 years at Cary Dance Productions. She was a member of the Competitive Company for 9 years and acted as a teacher assistant for 7 years for a variety of company classes. Currently, Taylor is a Senior at UNC Chapel Hill where she is studying Biology and Neuroscience on a Pre-Health track. Taylor continued dancing in college as a member of the Carolina Girls Varsity Dance Team for three years where she performed at sporting events and competed at national collegiate competitions. She has loved staying involved at CDP after her graduation, and could not be more excited to join the CDP staff this fall.
Ayla O'Day (instructor)
Ayla 
O'Day
 is a current company member at the Carolina Ballet. She was born in New York City
 and began her ballet training at the age of 3
. She received most of her ballet training at Central Pennsylvania Youth Ballet in Carlisle, PA. In 2016,
 she was invited to be a trainee with Boston Ballet and remained there for two years. F
ollowing that two-year stint at Boston Ballet, she moved down to Raleigh to dance with the Carolina Ballet
. We are so excited to welcome Ayla to our CDP family this season!
Beth Rossi (head receptionist)
GUEST ARTISTS AND CHOREOGRAPHERS:
Guy Groove
Caitlin Hines
Dana Wilson